4'' (10 cm) Diameter JuiceProof Vacuum Chambers (Various Lengths Available)
4" (10.16 cm) Diameter JuiceProof Vacuum Stabilizing Chambers Choose length below




(with a minimum of 78% USA content)

Professionally made in Central Texas by me with the utmost attention to detail and quality! No shortcuts here and not mass produced in some sweatshop or made from some re-purposed item not designed specifically for stabilizing!

JuiceProof vacuum chambers are the only clear vacuum chamber on the market specifically designed and engineer for stabilizing from the ground up!
This premium vacuum chamber is made from a clear plastic material too allow you to see through it to better monitor the stabilizing process. This "JuiceProof" chamber is virtually indestructible and maintenance free. It is impervious to Cactus Juice which allows you to leave the Juice in the chamber as long as you want. The other bonus is it can be made to any length you need!

Chamber size: 4" (10.16 cm) inside diameter (Choose your length above)

Includes everything you need to connect to your vacuum pump and be up and running right out of the box including:
Custom designed hand made 4" diameter stabilizing chamber

Custom machined fittings including base with mounting tabs and top flange
Pressure fit submersion plate to keep blanks submerged. Also works as a strainer when you empty the chamber


CNC machined lid for ultimate vacuum and durability

2.5" Stainless steel liquid filled vacuum gauge (made in China)

Vacuum breaker system with valve (made in China)
72" x 3/16" ID clear vacuum hose with vacuum pump adapter and quick connect fittings (adapter and fittings made in China)

16 page color Instruction Manual and Stabilizing Handbook

NOTE: Each chamber is individually tested to 99% vacuum. For use with Cactus Juice Stabilizing Resin. Use of some other resins may damage your chamber and void your warranty. Chamber body may have light scratches or surface imperfections due to the nature of the material being used. All effort is made to buff and remove the imperfections before shipping.

NOTE: You will need to provide your own vacuum pump. I highly recommend an electric vacuum pump. See my article Selecting a Vacuum Pump for recommendations on what to look for as well as my article Vacuum-How it Works in Stabilizing which describes some of the principles of how vacuum works.
Units in box: Base Price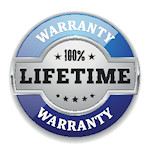 Lifetime Warranty!
TurnTex, LLC creates the finest quality, durable, and reliable products on the market. As a result, if your JuiceProof Stabilizing Chamber ever breaks down for any reason, simply contact me and I will either send you the parts necessary (such as gauges, hoses, or o-rings) or will send you a label to ship it back to me at my expense.   If it can be fixed, I will fix it and if it can't I'll replace it at no cost to you! This includes the complete chamber and all parts that come with the chamber including the gauge, gasket, hose, and all fittings. I stand by my chambers for a lifetime and since I've been making stabilizing chambers longer than anyone, that's a guarantee you can stand by!
Of course this warranty does not cover discoloration or damage due to misuse, abuse, or use of chemicals other than heat cured stabilizing resins like Cactus Juice.
This warranty if fully transferable and retroactive to any JuiceProof Chamber I have made!


Twist Lock Stability Ring
Secure your taller chambers with the Twist Lock Stability Ring! Simply fasten the Ring to your work bench or heavy block of wood with the included screws. Then place your chamber in the ring and twist 1/8 turn to lock in place! To remove the chamber to empty the contents or to wash it out for a color change, a simple 1/8 turn the opposite direction and the chamber lifts right out! 100% designed and made in USA by TurnTex, LLC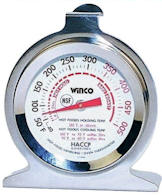 Oven Thermometer
Toaster oven dials are notoriously inaccurate! An oven will help to assure your oven is set at the optimal Cactus Juice cure temperature of 200° F (90° C). Made of high-grade stainless steel and oven-safe glass lens, this compact and sturdy 2" oven thermometer gives accurate readings to ensure correct temperature. Temperature range 50° to 500° F. Made in China.